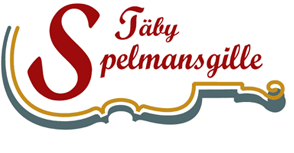 Micke Löfroth chairman: +46 708169507 e-mail: micke@tabyspelmansgille.se

About Täby Spelmansgille
Täby Spelmansgille was founded as a society in 1971. Today we are more than one hundred members, and some of us have more than 30 years experience from playing traditional swedish folkmusic. Besides the preservation of old folkmusic traditions, it is no doubt the joy of playing and making music together that are our driving forces. We try to combine folk music tradition with new musical impulses and we do not hesitate to flirt a bit with music from other parts of the world as well. Within the group there is both young and old people, beginners and more experienced - men and women.
We mainly play swedish tunes on fiddle and nyckelharpa, but swedish folkmusic is played on many other instruments as well. We have muscians who play the clarinet, mouth organ, mandola, double-bass, cow horn, zither, bagpipe or accordion - just to mention a few. And, as said, sometimes also with foreign influences. When we play you might get to listen to an irish pulse, the finish sentiment or even a tango...
At present we have four groups, each with slightly different focus and composition. We meet in our house - Skogberga spelmansgård - four evenings a week - Monday to Thursday.
We love to play at parties, weddings and other events when some music is needed to make it more solemn, festive or even a bit crazy. Give us a call and we will come!
Does it sound interesting? Please make contact if you would like to join or to discuss an event. Or even better - pop in some evening at Skogberga.
Welcome!